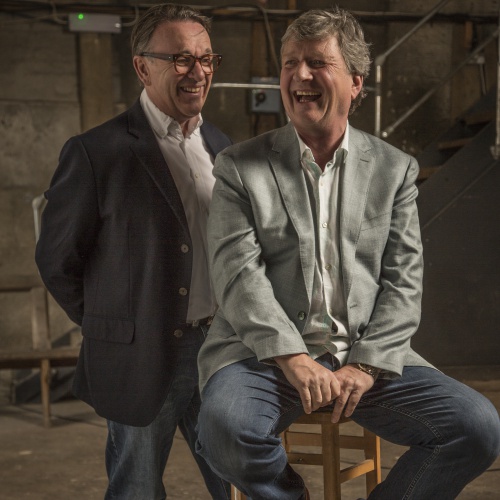 South London legends Squeeze will be making their first live performance since lockdown this Sunday when they take to the stage at Pub In The Park's drive in Garden Party in Henley. Speaking about reuniting with their band and crew the founder members said:
"I'm very excited to be playing live again after such a long lockdown period at home. We are especially happy to be reunited with our band and the crew – many of whom have been unable to work since March. Please flash your lights and sound your horns as much as you like. See you there!" Chris Difford
"To be playing with our amazing band and working with our crew once more fills my heart with joy, and sets imaginary fireworks off above my head. It's been an extraordinary and difficult year in so many ways for so many people and I'm very much looking forward to seeing everyone there." Glenn Tilbrook.
Squeeze will be performing at Pub in the Park's drive in Garden Party on the following dates at the following venues:
Temple Meadows, Henley 6th September evening
Eridge Park Estate near Tunbridge Wells 20th September afternoon
Prices from £45
For more information about the event please visit: www.driveingardenparty.com